Choir and Organ Magazine Composition Competition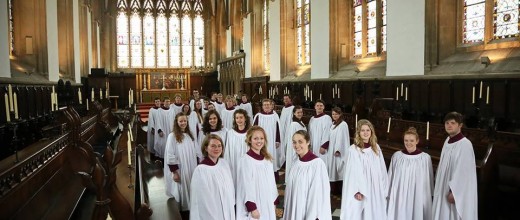 Seán's piece A Nywe Werk has won the Choir & Organ Magazine competition competition 2014. This is the second time that Seán has won this award, the first being in 2012, with his setting of Blessed be that Maid Marie, premiered by the choir of Salisbury Cathedral, directed by David Hall.
A distinguished jury of Benjamin Nicholas (Reed Rubin Organist and Director of Music of Merton College, Oxford), Simon Halsey (chief conductor of the Berlin Radio Choir, chorus director of the CBSO Chorus, and choral director of the LSO and Chorus), Donald Nally (director of The Crossing, and professor at Northwestern University), Meurig Bowen (artistic director, Cheltenham Festival) and Matthew Martin (composer) chose Doherty's piece from a total of 27 entries sent from France, Germany, Poland, the US, and the UK. Runner-up was Balulalow by Edward Nesbit, and third equal were John Wadsworth's A baby is a harmless thing, and Shine Forth by Barnaby Martin.
Seán will be interviewed in the November/December 2014 issue of Choir & Organ. The premiere of A Nywe Werk will be given by the Choir of Merton College, Oxford, directed by Benjamin Nicholas, on 4 December in Merton College Chapel, Oxford.